Vegan buffalo chicken wrap with homemade ranch. I'll share the recipe if anyone is interested. Very tasty. 🤤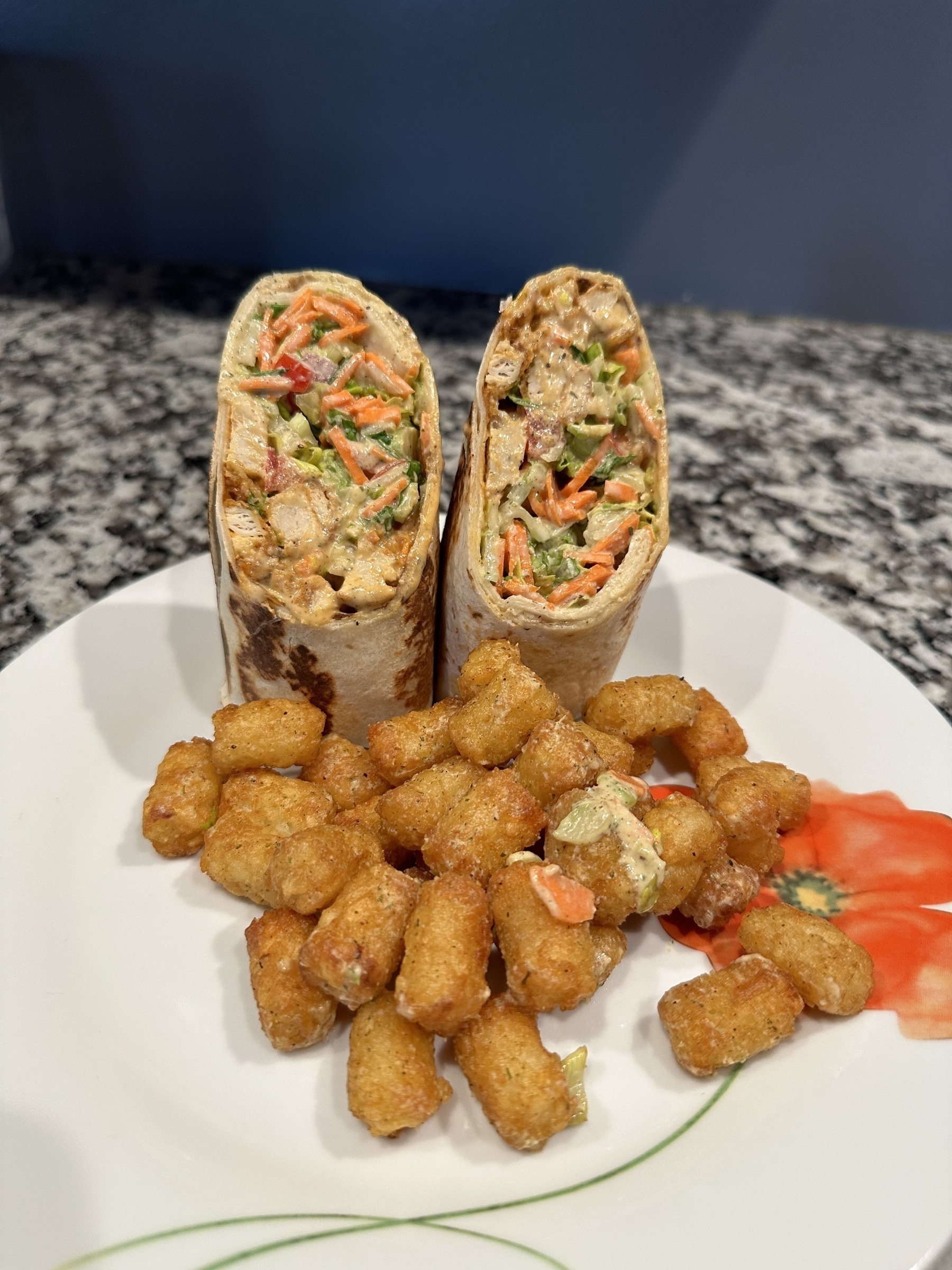 I got off a little early this past Friday and we decided to take a trip to Bombay Food Junkies. It's a vegan indian restaurant in Creve Coeur, MO that has an amazing selection of food. We had taken a trip there a few weeks ago for an ice cream social and had the chance to try their wings, milkshakes, and sundaes. Everything was amazing we couldn't wait to go back!
Last time we tried the buffalo wings, the chocolate milkshake, and the brownie sundae. This time we tried the mango habanero wings, the butter chicken with naan, the buffalo chicken sandwich with masala fries, and of course the brownie sundae. All I can say is wow. I can't wait to go back. This weekend. 👀
mango habanero wings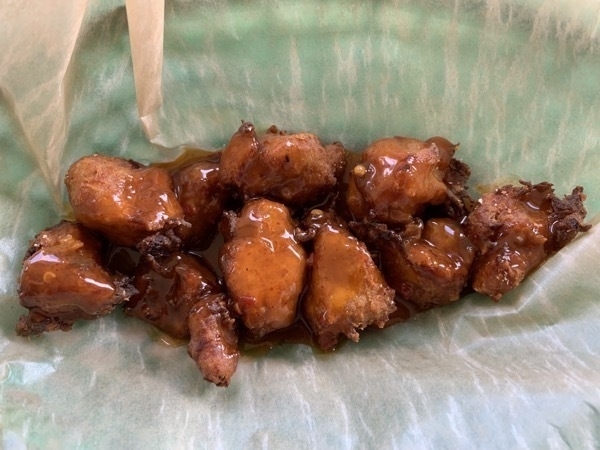 butter chicken with naan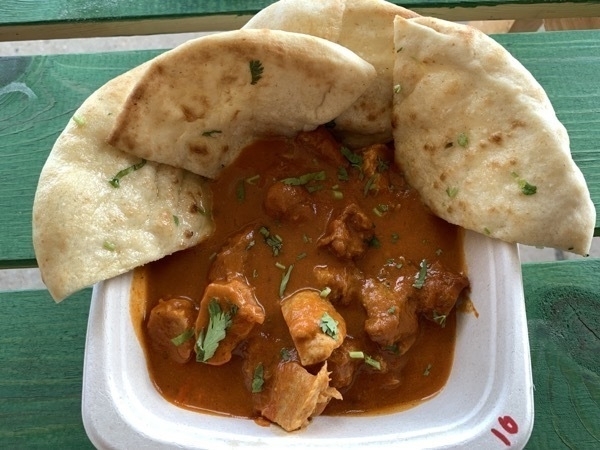 buffalo chicken sandwich with masala fries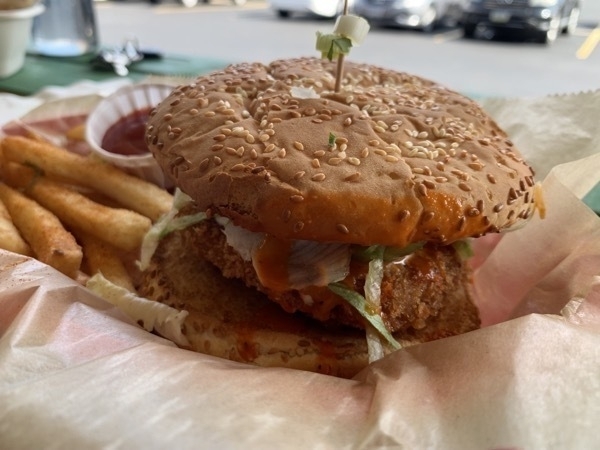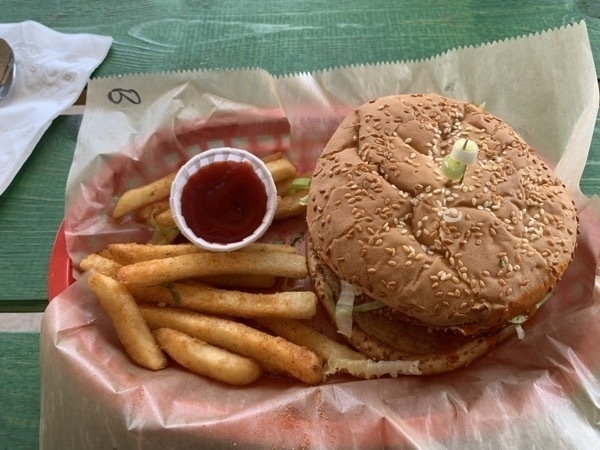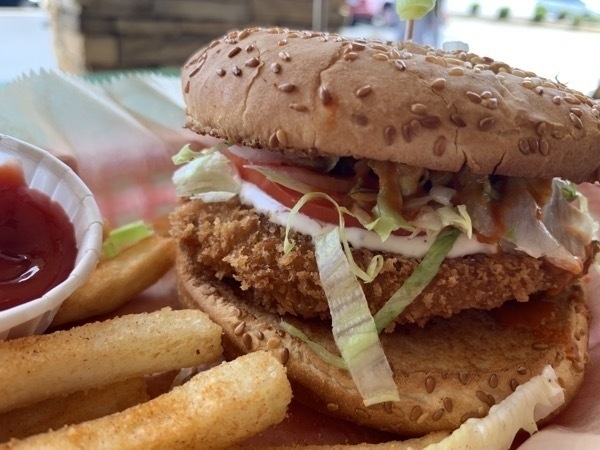 brownie sundae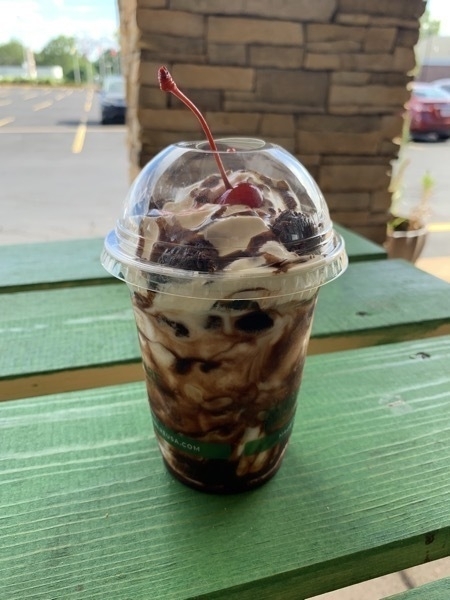 Finally made my own salsa verde. For about $7 I made 32 oz of salsa. Comparing this to the 16 oz jars of salsa I buy for $4 it's a huge win. Less waste, better taste. I'll fine tune this as I go, but I'm happy with the results.
Delicious bowl of lentil chili that my wife made. She also made cashew sour cream and cornbread to go with it. Absolutely amazing! Picture is a little messy, but I added more cayenne and chili powder, violife cheddar, nutritional yeast, and the cashew sour cream. I also ended up crumbling a little bit of corn tortilla chips in, but didn't take a picture of that or the cornbread. 🌶🌽🫘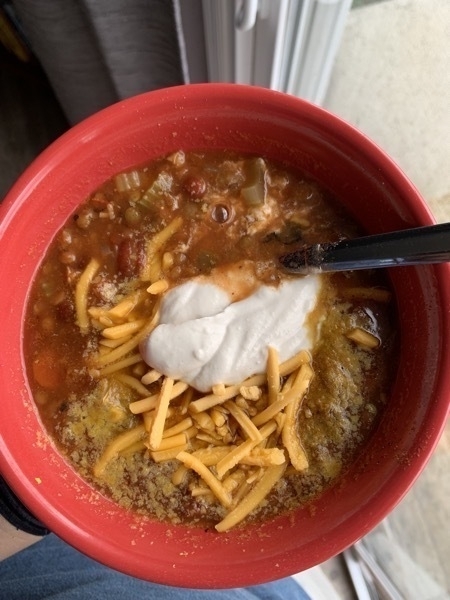 Beyond burger with pretzel bun and homemade pickles.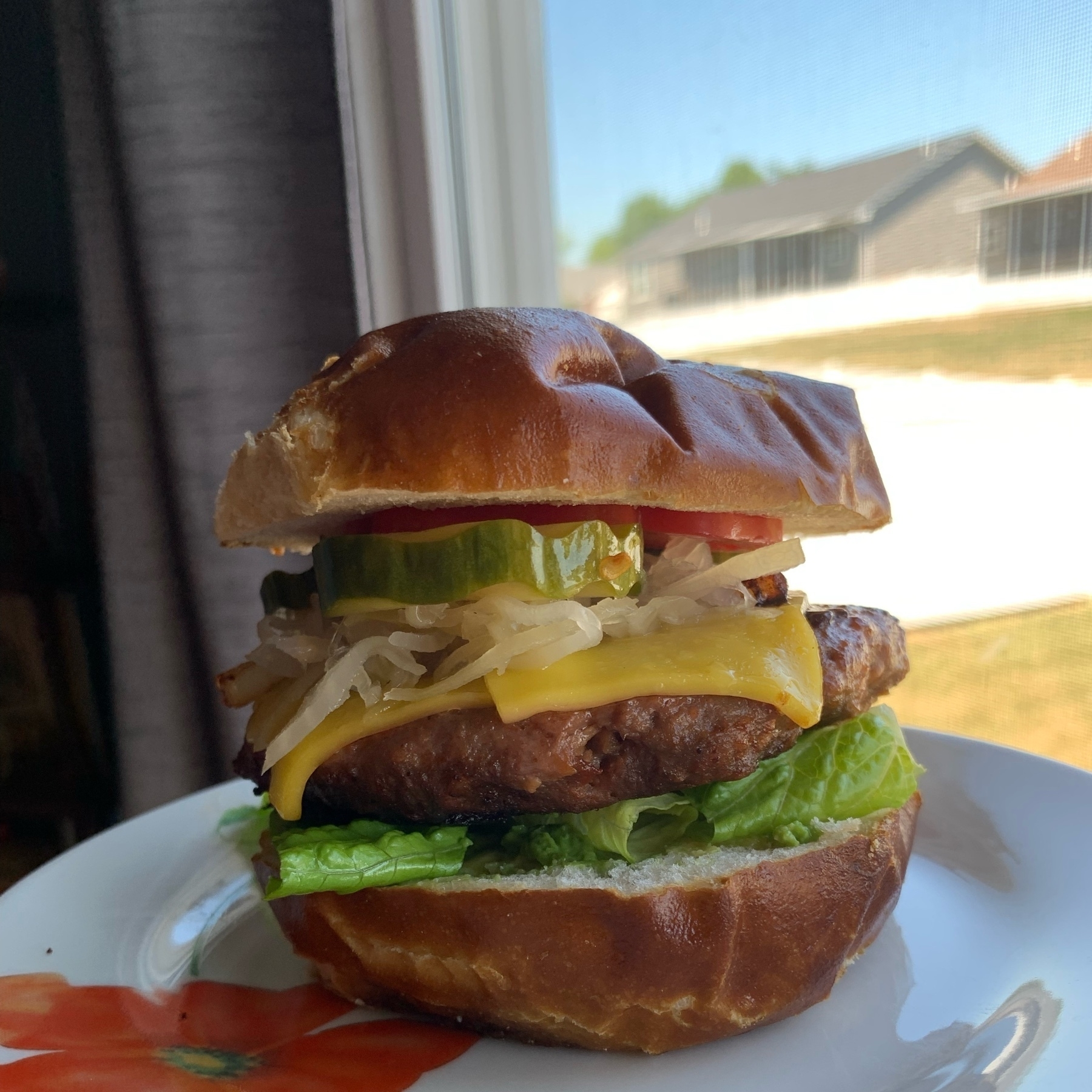 My wife made the most delicious brownies last weekend. It was our first time making brownies from scratch (and especially from scratch vegan). Turns out the recipe is a ton of chocolate and butter. They turned out amazing and only lasted for days.